Statement of Doctrinal Belief
1) About the Bible: The Bible is comprised of all 66 books and is the inspired written Word of God and is the sole authority for salvation. It is profitable for doctrine, reproof, correction, and instruction in righteousness (2Tim 3:16).
2) About God: There is One God, who revealed Himself as a Father in creation, a Son in redemption, and as the Holy Spirit in sanctification. It is in Jesus Christ that the fullness of the Godhead was revealed being manifested in the flesh (Deut 6:4; John 1:14; Col 2:9).
3) About Sin & Salvation: Everyone has sinned and has fallen short. As imperfect beings mankind is in a need of salvation. Salvation comes through the atoning work of Jesus Christ and is received by grace through faith based on the work of Jesus Christ on Calvary (Rom 3:23; John 3:16; Eph 2:8).
4) About Baptism: Baptism is an ordinance of the Lord which symbolizes being buried with Jesus Christ and rising up in a newness of life (Rom 6). As an operation of God baptism is for the remission of sins and administered in the name of Jesus Christ (John 3:5; Acts 2:38, 4:12, 8:16).
5) About Baptism of the Holy Ghost: Baptism of the Holy Ghost, also known as the indwelling of the Holy Spirit, is the fulfillment of Old Testament prophecy that the Spirit of God would dwell inside of men and do a work on the heart (Ez 36:26). The fulfillment of this prophecy and the promise of the Father that He would send another Comforter came on the day of Pentecost as the Apostles were filled with the Spirit of God and spoke with cloven tongues of fire (Acts 2). The baptism of the Holy Spirit is part of the new-birth experience and evidence of such is by speaking with other tongues as the Spirit of God gives the utterance (John 3:8; Acts 2:38-39; Acts 10:44-46).
6) About Holiness: As Christians we are to be holy inwardly and outwardly and live peaceable with all men. This is done by first loving God and His Word and loving others (1Peter 1:13; Rom 12:8; John 13:34-35.
7) About Communion:
Communion, also known as the Lord's Supper, is a sacrement, which believers join together in the in rememberance of Jesus' death, burial, and resurrection(Mt 26:26-30; Mk 14:17-25; Lk 22:14-20; 1Cor 11:20-30).
8) About Marriage:
Marriage is a holy covenant instituted by God, Almighty in the book of Genesis and reaffirmed by Jesus Christ and his Aposltes in the New Testament. This covenant consist of one man and one woman becoming one flesh before God and his church (Gen 2:24; Mk. 10:6-9; Heb 13:4).
9) About the Future: Our Blessed Hope is the return of Jesus Christ and the taking up of His church in the clouds to meet with him. In the end every tongue shall confess and every knee will be bowed before Jesus Christ. All will stand before the Great White Throne of Judgment. The righteous shall inherit eternal life, while the unrighteous eternal death (Titus 2:13; Phil 2:9; Rev 20:11).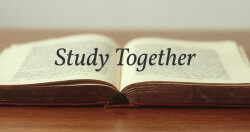 No matter what your past is, no matter where you come from, no matter what your situation is...
God loves you and wants to save you.